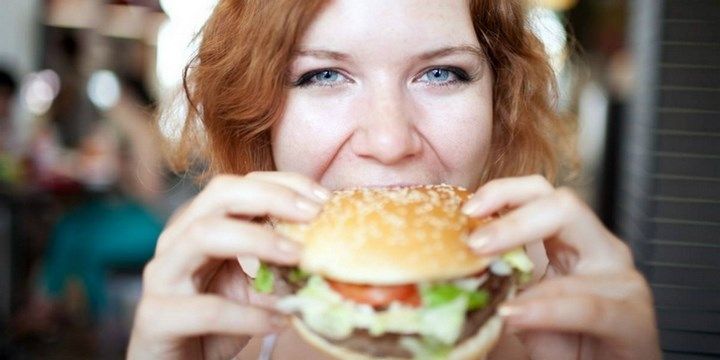 Get a 6-pack with the 6 hints given below! Make your abs finally pop and show. A bit of discipline and persistence and your belly will soon look different.
Evil burgers
Avoid saturated fats. They can be found in absolutely all fast food burgers. Be wiser and eat fatty fish instead of fatty burgers. Not only will you consume fewer calories, you will also feed your body with good fats, polyunsaturated fatty acids, also known as PUFAs. Oily fish once a week is all you need to maintain your healthy weight. Eat lean protein, such as chicken and turkey the rest of the week.
Stress and depression
People suffering stress and depression tend to gain pounds. Women are especially sensitive and for them to shed pound is far more difficult if they are constantly experiencing sadness and frustration. Negative emotions greatly influence our eating habits. As a rule, most people are trying to calm themselves down by consuming sugary and fatty foods to feel happier and relaxed. Besides this, they stop being as active as they used to be when they were not suffering depression. The result – extra pounds around your waist. The solution is: Move, move, move! It improves your mood. Right after your very first workout session you will feel better which will motivate you to keep on going. If nothing helps, consult a therapist.