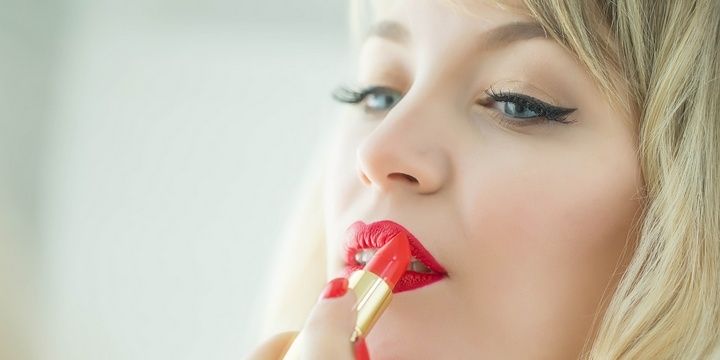 Lipstick is a great beauty product. It nourishes and moisturizes your lips. Here the main thing is to know how to choose your best lipstick since formulas of this product vary a lot. There are a few things to bear in mind.
1. Setting
if you wish your lipstick to stay on your lips for hours without refreshing it, here are a few tricks for you. Firstly, you will need to apply lip liner and cover your lips with it. Next, apply a bit of primer and put on lip liner again. Only then can you apply your lipstick. It is good if you want to provide more staying power. Instead of primer and lip liner you can use translucent powder. It will not let the lipstick smudge.
2. Undertone
You can compare lipstick to foundation. It can greatly change your whole look. Ask for professional advice and pick the right shade. Darker shades might give you a vampy look. If that's what you are looking for, go ahead! Decide what skin color is yours. It will influence whether you need warmer or cooler shades of lipstick. The undertone of the product is also essential. For instance, red lipstick is considered warm, but if your red gloss has a blue undertone, it won't make you look beautiful if your skin tone is warm. Blue undertones are perfect for people with a pale complexion.