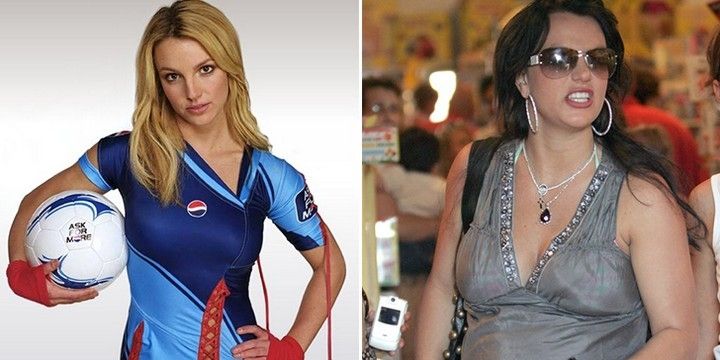 Who told you that famous people are supermen? They do have weaknesses and lack of self-control is typical to stars as it is to the rest of the planet's population.
The only difference is that their weaknesses are instantly noticed by journalists, seen by fans on TV and then discussed.
1. Britney Spears
Whether it is because of her being a mother, her age or simply lack of self-control, Britney seems to be kind of heavier than she used to be. You can compare your old pictures with the latest shots and you will see that she has gained some weight. She looks quite cool in either, though!
2. Val Kilmer
Kilmer used to be called one of the sexiest actors of the 80's. However, even the most attractive tend to age. The older we get, the more we might weight. That's exactly what is happening to Val Kilmer. Fans still hope to see the actor as fit and trim as he was a few years ago. Let's wait and see if he will slim back down.