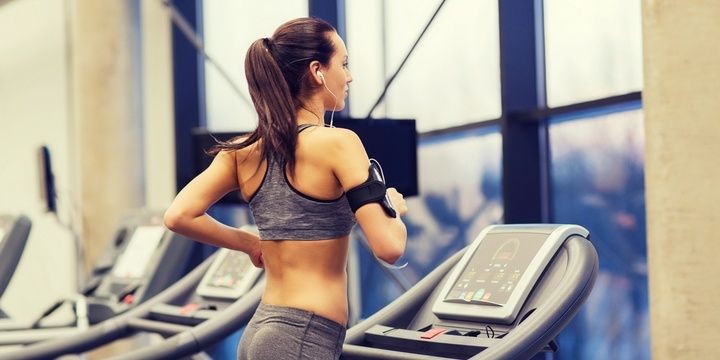 Get familiar with the information below and follow the rules if you want to stay slim and trim after 40 – the age when you are capable of making the right decisions and choices.
1. Treadmills Make You Shiver
Treadmills are incredibly popular. They are effective, no doubt. They can be adjusted to your needs. But what if you hate the machine? Are there any other options? Of course! Do your favorite activities and practice sports that make you feel happy. If you force yourself to keep jumping on the treadmill, you are very likely to give up your workout routine sooner than your weigh starts dropping. Visit forums online, talk to your friends, read magazines or consult a specialist and ask for help if you cannot decide what kind of exercise would suit you best.
2. Your Diet Does Not Include Dairy
We tend t believe famous people. Celebrities are considered to be aware of the latest achievements. They do all kinds of procedures to look good. And we also know how often stars create their own diets. One of the latest trends is a dairy-free diet. However, it's just a myth that you cannot lose weight if you eat yogurt or cottage cheese. If you are a mature person, you should get adequate amount of calcium. Besides, milk products provide you with excellent quality protein. Unless you are lactose intolerant, should you eat dairy.