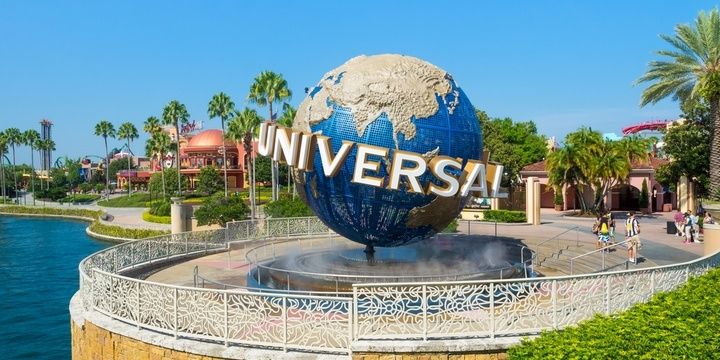 Adventurous people look for adventurous places to spend their weekends. The best choice is to find a Luna park where you'll be entertained for hours. Here is a list of such places.
1. Universal Studio's Orlando Themed Resort
Orlando is famous for its themed resort. Here Universal Studio offers its visitors plenty of stunning things to see and to do. There're 4 hotels, Adventure Theme Park, an entertainment complex and many other attractions. You are welcome to meet the popular silver screen characters – they are brought to you through number of shows, rides and attractions. The Marvel superheroes live in a world of their own. Be prepared to meet vicious villains – they're constantly lurking somewhere around. Try out the Jurassic Park with its hungry and scary T-Rex, too.
2. Magic Kingdom Park
Magic Kingdom is one of the Walt Disney Worlds. The park was opened in 1971. Here you'll meet your favorite Disney characters. Welcome to their world – feel what it is like to live in a fairy tale surrounded by Aladdin, Cinderella, Peter Pan and many others. Visit the legendary Cinderella Castle. Do not forget that the park is split into 6 areas. Each land has its own theme. You've got to see them all to decide which one impresses you most. Have fun on your own or with your family and friends!