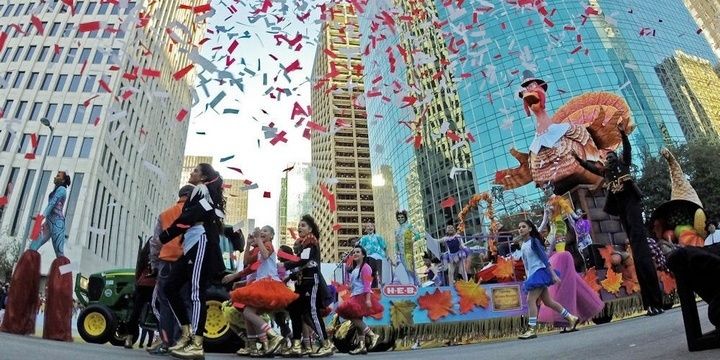 The list below includes five main locations for people willing to celebrate Thanksgiving Day in a different way than usual. All of the sites are unique and special – visit them during the holiday season.
1. Houston, Texas
We would like to invite you to Houston. Last Thursday of November there will be a parade. It will be the 66th time of the event. People from all around the USA come to Texas to see the Thanksgiving Parade. The festival starts at 9 a.m. The participants will demonstrate balloons, floats and other interesting items and objects created by the local artists.
2. New York City
It's hard to beat New York. This city never sleeps. Holidays there are especially memorable. Have fun with other people – thousands citizens and tourists will be celebrating Thanksgiving in every part of the city. In New York you can enjoy the Macy's Thanksgiving Parade – the most significant parade held in the United States. It has a long history. It has been arranged for the last 80 years and has always interested people. The show can be watched on TV as well. The celebration starts in the morning and moves from 77th Street and Central Park West and finishes at 34th Street and 7th Avenue.