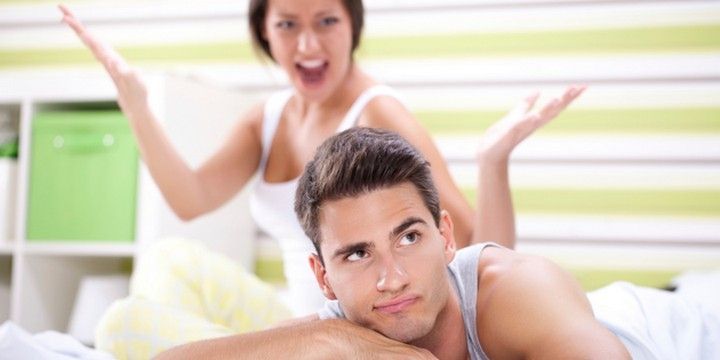 Watch your mouth! Think first and only then say something to your beloved! Wrong words can destroy any relationship. If you do not want to ruin your relationship, always control yourself. Not only women are sensitive.
Men also have feelings. No doubt it is easy to hurt them. You're lucky if your partner is patient and understanding. If the person you're in love with forgets and forgives all the unpleasant things you say to him, it doesn't mean you should take advantage of this. There are some certain phrases you should never say to any man – they are too rude and annoying to hear. Even if your man needs to be taught a lesson, refrain from trying to humiliate him by saying the following things:
1. You are a mommy's boy
Love is blind and, no matter how irritating mommy's boys may look, some women fall in love with such men. You cannot tell if the man is a mommy's boy at first sight. If it were possible, it would help ladies to avoid many mistakes. However, we usually find this out after a few weeks or even months, when the relationship is in full swing. What can you do if you love the person and do not want to leave him? Is the situation hopeless? Well, the only thing you can do is to try to put up with his weaknesses and maybe make friends with his mother. She might after all be a nice person whom you will also like and respect.
2. I want to know all about your ex
Curiosity killed the cat! Stop asking him to tell you about his ex-girlfriends and past relationships. Not only is it rude and impolite, it is unhealthy for your current relationship. It's unacceptable to discuss your partner's intimate life with his exes. It will only make you feel worse if you know such things. What is the point in digging into your man's past if it cannot be changed? Leave his past behind and move forward. Put more effort and energy into creating a better relationship then he has ever had.